This year we've introduced some amazing rewards to keep you motivated and help you fundraise even more for WA women's cancer research at the Perkins. We know walking 35km is tough and raising much needed funds can seem tough too. So, we've broken down your walk into 6 tiers and each gets you closer to your ultimate goal. The top tier unlocks some sweet rewards that will have you sashaying all the way to a special VIP club we're calling the Promenade.
Let's get fundraising! And remember, we have a loads of ideas and resources on our Fundraising Page to help you succeed.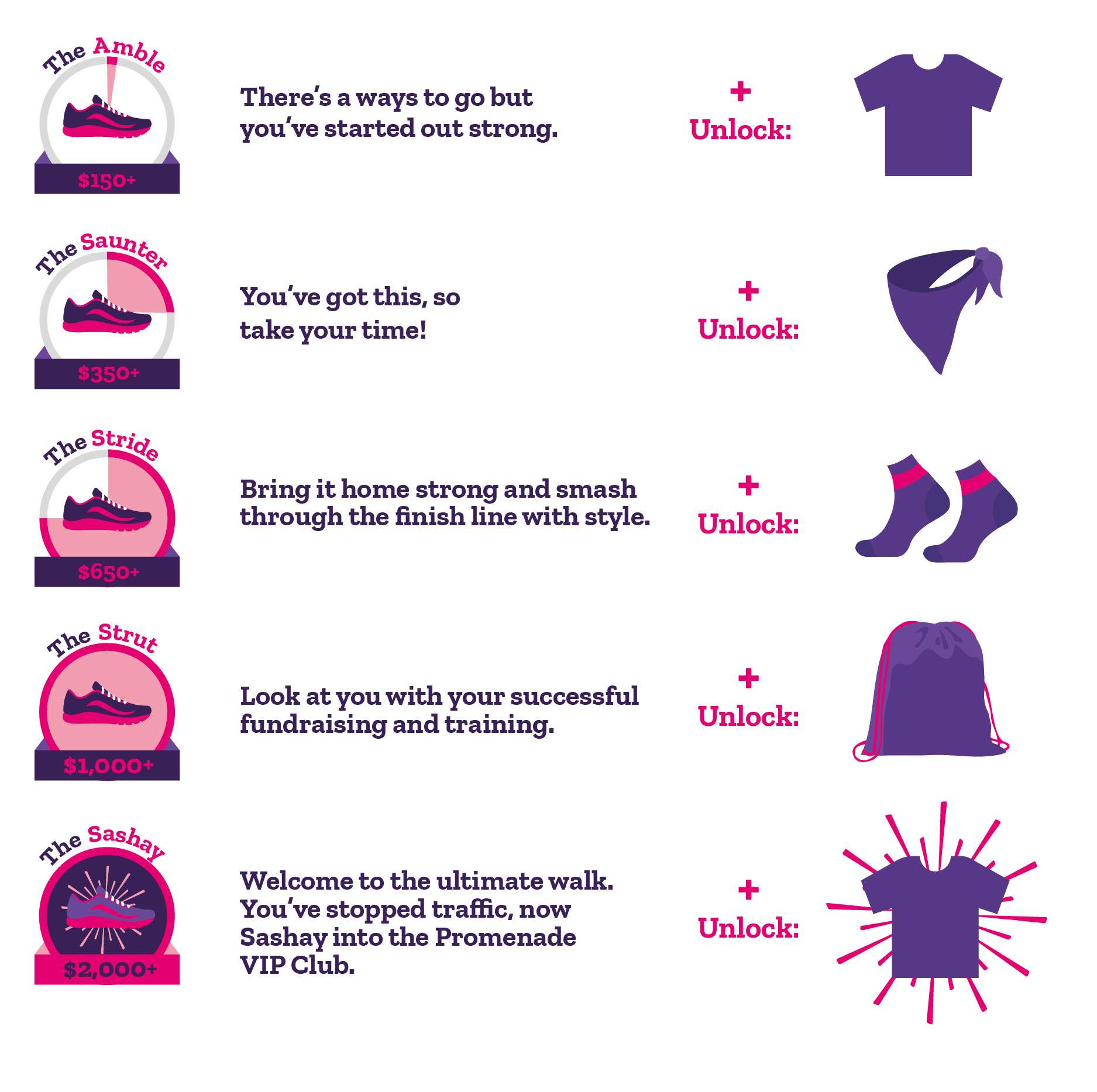 Promenade Member
For those of you that smash your fundraising goal and raise over $2,000 we've created a special Promenade VIP Club with a series of handpicked rewards that will be waiting for you at pack pick up, the week before the event, or ready for you on the event day. Here's what your entitled to once you smash your fundraising goals!
Amazing Promenade Club Members
We appreciate all your fundraising efforts that go directly toward innovative cancer research here at the Perkins. If you need any help with your fundraising strategy, just need to bounce-off a few ideas or need some suggestions, feel free to give us a call on 6151 0759 or email us directly, we are here to help!